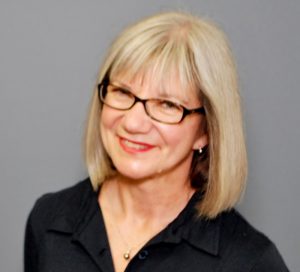 I'm JoAnne Burek and I'm passionate about books and making the information in them easy to find. I help my clients look their best through their written communications, by creating indexes for their books to make them more useful and attractive to readers.
Prior to freelancing, I worked for 35 years in the information technology industry as a programmer, internal auditor, business analyst, pricer, and writer and editor of business proposals and contracts.
Over the years I have learned to be empathetic with my customers. As an indexer, I use this skill to put myself in the place of the reader, because a good index is written for the reader's needs. At the same time, I use empathy to maintain the voice and direction of my client, the author, to further guide the connection to the audience.
I have many personal interests and I like to dig deeply. The domestic arts, architecture, art, nature, European history, and antiquarian book-collecting are among my favourite topics. (Check out my library
).
For fun, I attended the Northern Alberta Institute of Technology's Culinary Bootcamps and Artisan Bread-baking course. I cook meals from scratch and I bake bread every week. I also hike, garden, knit, and sew, and I travel extensively for food, art, history, and local culture.
When I'm not indexing, I write copy for businesses and my hiking club.
If you have any questions about my qualifications and experience, please ask me.
Education and Professional Associations
Masters in Business Administration, University of Alberta
Bachelor of Science (First Class Honours), University of Alberta
Indexing: Theory and Application course, University of California Berkeley
Member of the Indexing Society of Canada / Société canadienne d'indexation (ISC/SCI), currently Communications Director and Web Developer